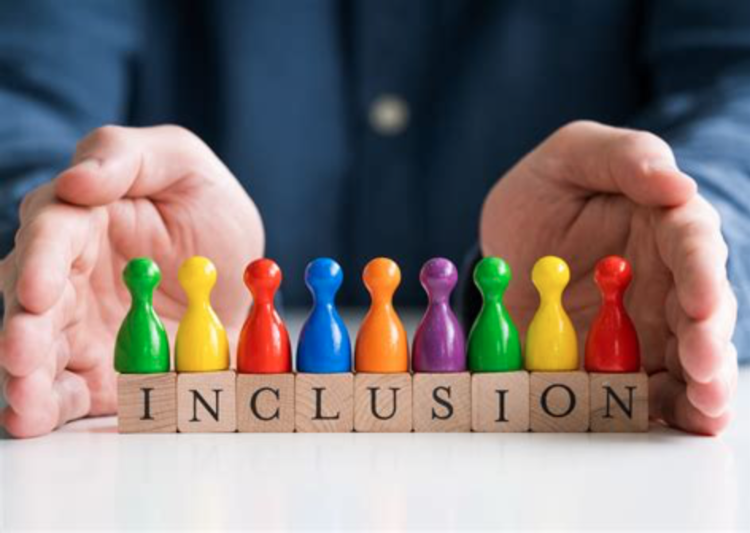 No matter where your business is on its journey, it is now more important than ever to strive for an inclusive workspace for you and your team. Studies have even shown that a more diverse team is a more successful team. When your team feels safe and more uplifted, they will have better results in the workplace and in all aspects of their life. This type of work isn't always easy but it is well worth the effort.
Below, we will offer up some fun, unconventional ways diversity, equity, and inclusion can be incorporated into your non profit, business, or office.
1. Stock Restrooms with Tampons and Pads
Something as small as this can make the women in your company feel seen and heard. It recognizes the possibility of awkwardness in carrying tampons and/or pads from a desk to the restroom. It shows employees who menstruate that their employer sees this burden, this expense and wants to make their lives easier. If there's room in your company's budget for less necessary items, like coffee for example, why not go the extra mile to help female team members out?
2. Purchase Some Diverse Coffee Table Books
On your next restocking of reading material, consider skipping the gossip and fashion magazines. Something short, like a book filled with meaningful quotes, or something lengthier, perhaps a book describing the benefits of DEI in the workplace, can be a great replacement. These reads can go a long way for employees' mental health and overall balance throughout the workday.
3. Reevaluate Office Artwork
When your office space appears as a gender neutral, it can be more comfortable for all who enter. Sticking to artwork and decor that features nature, abstract shapes, company memories, and architecture is always a safe bet. And lastly, your company decor is a great place to show your team's diversity. If everyone looks the same in displayed photos, it could definitely be time to switch things up.
4. Spotlight an Employee Weekly
By beginning a weekly employee spotlight on a company website or social media platform, you can really boost company morale. Additionally, you give team members the opportunity to share their stories and background on a potentially larger scale, where they may not have otherwise. Bonus: Clients love to see who they could be potentially working with!
5. Start a Suggestion Box
Feedback is the most effective way to improve anything. Consider the implementation of an anonymous suggestion box within the office. It would be best to place this in a common area, and to provide pens and slips of paper next to the box. The next step is your follow through–employees will both respect and appreciate that you are listening and want to make changes.
6. Host a Book Club
This is the perfect alternative to an after-work happy hour, something that brings folks together, works the brain, and relieves stress. Choose a monthly book about self-development, or inspirational women and people of color. Too time consuming for your line of work? An article or essay club can be just as effective while taking a fraction of the time to read and discuss.
7. Celebrate More Diverse Holidays
Why stop at Christmas? Celebrating Women's History Month, Hispanic Heritage Month, Black History Month, Pride, and the likes gives your team more reason to celebrate and can make them feel safer and seen in the workplace.
8. Switch Up Team Meetings
By going around the table one by one, it is possible to ask everyone for their ideas. Sticking to a clockwise order and using this technique can avoid interruptions as well as ensure everyone's voice is being heard. Emphasize that any idea, even if incomplete, is still valuable to bring to the table.
9. Bring a Diversity and Inclusion Speaker into the Office
Looking for a way to engage team members on the topic of diversity, equity, and inclusion? Inviting a guest speaker into the office is the perfect way. Order some food, sit back, and learn how you can improve within your office.
10. Start a Company Blog
Invite employees, especially women and minorities, within your team to contribute to an external-facing, company blog. This can be a space where they can safely share their experiences with prospective clients and employees.
Creating and sustaining a diverse, equitable, and inclusive environment is key to both putting your business on the map and having happy employees.