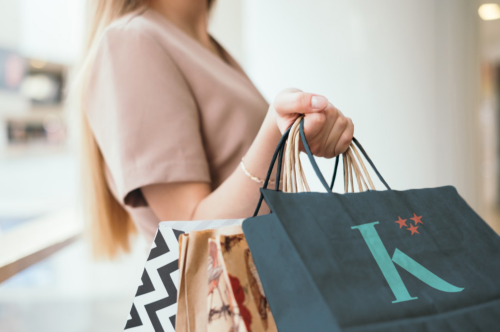 It's that time of year again…the decorations, the holiday spirit, the hot chocolate, the festive activities, the extra time with friends and family AND of course…the gift shopping. The spirit of giving is a big part of the holiday season, and it feels wonderful to spread cheer through gifts for your loved ones. Yet, it can also be stressful for your bank account. Little gifts, big gifts and the amount of people who you may want or feel the need to give gifts to…it can all really add up. So, how do you maintain a reasonable budget for holiday gift shopping?
Don't Procrastinate
There are two types of moods during holiday shopping: "I have plenty of time" and "oh no". What happens when you let yourself get to the "oh no" stage? Well, panic first, followed by a (likely) big blow to your budget. Procrastination is not a budget friendly move. When you wait until the last minute, your gifting is less intentional, less thoughtful, and less cost-effective. Start thinking about the type of gifts you want to give earlier in the season.
Make A Plan
Make a list and check it twice…okay actually you should check it several times. I would even recommend an ongoing list that you can add to throughout the year. It should include the names of your closest family and friends, as well as bullet points of ideas for gifting to each of them. This list can double as birthday gift ideas or gifts for any occasion. Try really listening to your loved ones when they talk and mark down ideas as they come up. This takes the pressure off thinking about everyone in such a small window of time, once the holidays hit. It also allows you to give more thoughtful gifts and gives you more time to budget accordingly.
Handmade Gifts
Although we may think of traditional holiday shopping as fighting crowds at a chaotic mall or shopping center, gifts don't need to be store bought. Handmade gifts are not only budget friendly, but they are often more meaningful and intentional. It shows that you put in genuine effort to create something for the person who you are gifting. You can even make a large batch of one or a few particular items and give that same item to multiple people.
Some budget friendly handmade gift ideas include:
• Christmas Tree Ornament
• Face Scrub
• Essential Oil Roller
• Cookies
• Candle
• Bath Bomb
• Scrapbook
• Macrame Plant Hanger
• Bar Soap
• Soup Mix in a Jar
• Cookie Mix in a Jar
• Hot Chocolate Mix in a Jar
• Artwork/Drawing
• Potted Plants
• Gift Basket
• So much more!!! Just be creative and use your talents 
Set A Limit
As with any other instance of budgeting, setting a limit for how much you want to spend and sticking to it is crucial. Choose an amount that you do not want to exceed, count the amount of people that you want to gift to and then divide up an average spending amount per person. This will help give you guidelines when selecting gifts.