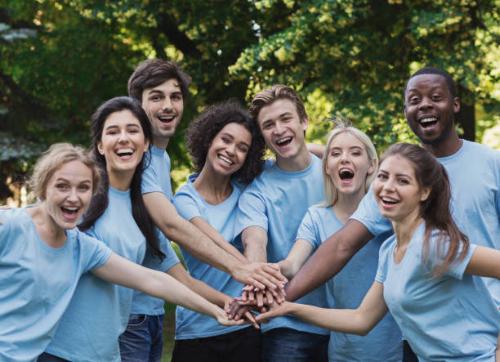 National Nonprofit Day, August 17th, recognizes the goals and positive impacts nonprofits have on local communities and throughout the world. We are celebrating by supporting and sharing some must-know nonprofits in the Pasadena and Oakland areas.
Here at Harrington Group, we provide auditing, accounting, management consulting, and tax services solely to nonprofit organizations. This, in addition to our partners' numerous years of experience within the nonprofit sector are just a couple reasons we hold nonprofits near and dear to our hearts. In this blog, we hope to shed some light on some very exciting organizations doing big things for their community.
Oakland
1. Bananas Inc.
This group is serving the youth of Oakland through child care resources, healthcare referrals, workshops, education, and child care payment programs. In targeting kids aged zero to five, parents, and child care providers they hope to fulfill their mission of helping kids be happy, healthy, and confident in their pivotal, developmental years.
Their efforts have led to over 90,000 referrals and other services per year. In addition, Bananas Inc. has been able to provide child care for over 3,500 kids annually. Daily, the organization is advocating for children by fighting for more access to family support services and government-funded child care.
2. Family Violence Appellate Project
This group is dedicated to the safety and empowerment of domestic abuse survivors. FVAP is California's only nonprofit providing appellate legal representation to survivors for free, helping victims escape the risk of ongoing abuse. Another core component of their mission is to work towards the reshaping of California law, assuring families are kept safe.
In this past year alone, FVAP trained 745 California Attorneys, law students, judges and advocates. In the courts, thirteen domestic violence survivors were represented free of charge, nine cases were published, and 123 domestic violence attorneys were provided with technical assistance pro-bono. This group is doing the work that gets survivors the justice they rightfully deserve.
3. Wardrobe for Opportunity
This organization's mission is to offer assistance to lower income community members by helping them find, keep, and build a career. WFO is doing this work by offering several different types of resource programs. These include Professional Image Program, Interview Workshops, Navigate, Catapult, Alumni Program and Financial Literacy. Through these programs, WFO is able to assist in the entire job process.
In the past year, the organization served 812 low-income job seekers. Over 60 percent of these folks were able to get an interview, and 43 percent were able to secure a job. By using a start to finish approach, Wardrobe for Opportunity helped in making jobs more accessible than ever to the low-income communities of Northern California.
4. Planet Read
One of the larger of these nonprofits, Planet Read is on a mission to support semi-literates and early-literates by creating accessible SLS, Same Language Subtitling, content. One of their most popular forms of content is their Animated Stories. With regular weekly exposure to these stories, or similar content, a person can become functionally literate.
Planet Read is making literacy both fun and accessible for so many. In 2018, their animated stories reached a whopping 40,000 children. These kids were provided with regular reading practice for free, in the comfort of their homes.
5. Dancin Power
This organization aims to support hospitalized children and their families. They are doing this by enhancing their quality of life with music, dance, and movement-based expression. Dancin Power has Workshops at several children hospitals within the Bay Area. By taking part in these workshops, children are able to better cope with the sadness, fears, and various emotions that come with being hospitalized.
Since its creation, Dancin Power has improved the lives of over 15,000 hospitalized children and families. This movement has been linked to improving recovery time, and preventing further illness due to long periods in bed.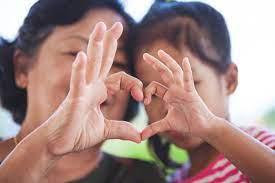 Pasadena
6. Union Station Homelessness Services
This nonprofit is serving the homeless community by putting their focus on permanent solutions: engagement within the community, employment, mental health support services, and of course housing. At their own shelter facilities, the Family Center and the Adult Center, residents are provided with a plethora of resources. These include meals, medical and mental healthcare, substance use recovery programs, career development classes, meetings with a care coordinator, and various enriching activities.
Last year, Union Station Homelessness Services helped over 900 people
experiencing homelessness find permanent housing. Additionally, they served 130,000 meals to those in need.
7. Academy of Special Dreams Foundation
This Foundation is dedicated to creating equal access to opportunities in the arts for all people, regardless of their disabilities. Through their events, they are able to encourage, promote, and showcase the artistic expressions of disabled folks.
Annually, the Academy is actively involved in the Disability Art Exhibit held in Downtown Los Angeles. This exhibit highlights the abilities and talents of artists that are extremely deserving of accolades and support. In their dedication to equality and equity, this group helps all people reach success in the arts.
8. Foundation for Living Beauty
Women with cancer are presented with opportunities to be uplifted, empowered, and educated through Foundation for Living Beauty's programming. Some of their programs include overnight and day wellness retreats, educational seminars, sisterhood-building events, and providing wellness kits to women in chemotherapy. The challenges this demographic faces through their journey with cancer are extremely complex, but Living Beauty exists to face these head on.
Over 900 women call this nonprofit their home and sisterhood. The staff at Foundation of Living Beauty provide more than forty five wellness programs per year all free of charge for these women.
9. Alisa Ann Ruch Burn Foundation
This group's mission is to help reduce the number of burn injuries and to improve the quality of life of those affected by burn injuries. Through prevention education in partnership with local schools and local fire departments they are able to effectively meet their goals.
The foundation's Champ Camp is the longest running and largest summer camp for burn injured children ages 5-16 in the United States. Since their beginnings, they have educated over 15,000 on fire prevention education.
10. Leadership Pasadena
This collaborative organization is dedicated to developing leaders, personal growth, and creating a diverse network of community advocates. In particular, Leadership Pasadena is dedicated to the particular advancement of veterans. They implement their military wisdom to lead and serve their community.
The group has created over thirty community projects for the city, local schools, and charities. Graduates of Leadership Pasadena now sit on over 50 nonprofit boards and even serve as leadership for local government. Their programming has impacted numerous veterans in the Pasadena area.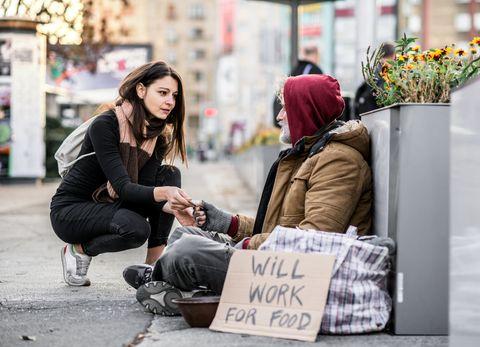 This National Nonprofit Day, consider donating to a local organization or signing up for a volunteer event near you.