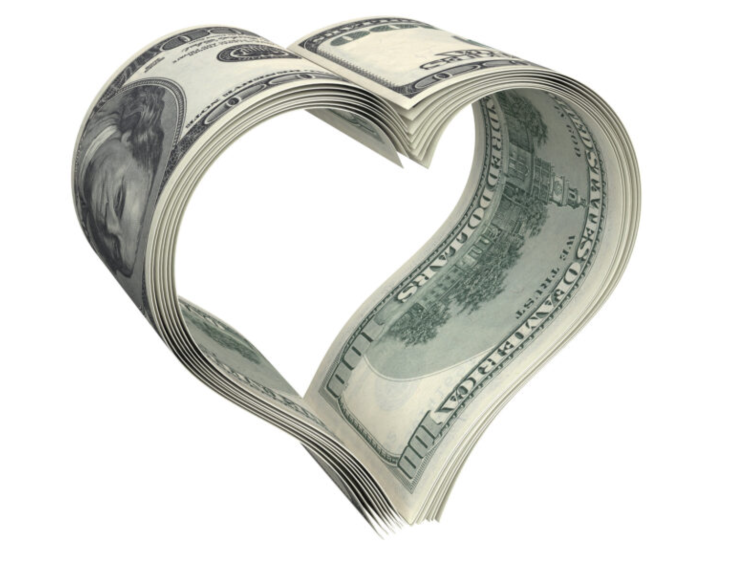 As cheesy as it may seem, people love to see organizations get into the holiday spirit. Valentine's Day may be one of the smaller holidays throughout the year, but it sure does pack a punch when it comes to having a strong theme. And what better theme to focus on when considering nonprofit fundraising than LOVE! This loved-themed day can be about more than chocolate and flowers (and many people are looking for a way to celebrate that doesn't involve a significant other). Whether it be showing love to rescue pets, the homeless or needy children, Valentine's Day can have a place in your nonprofit fundraising efforts.
If you want to leverage this holiday theme to your advantage but you aren't quite sure how to do that, let's explore some possibilities that will hopefully inspire you either directly or indirectly. First, it's important to remember some key points about fundraising. Donors respond strongly to efforts that they can form an emotional connection with. Appealing to emotions is one of the most fool proof methods of fundraising. Valentine's Day is perfect for this because who doesn't want to give back in the form of love? In addition, donors want to recognize a clear connection to your central cause. They shouldn't have to guess what they are donating money to or how it will benefit the cause or community at large. Make sure to highlight your cause within your fundraising efforts. Now, let's take a look at some ideas to get your creative juices flowing…
Flowers For A Cause
I know I said many people are looking for a way to celebrate without flowers and chocolate BUT hear me out…partnering with a local florist can be a great way to raise money for your cause on Valentine's Day. People will always be buying flowers for this holiday, so why not buy flowers that also fund a nonprofits' efforts to spread good in the world? You can design and print special cards to attach to bouquets that highlight your cause (whether its animals, domestic abuse, LGBTQ, homeless, etc.) as well as describe a dollar amount that will be going towards this cause after a donor purchase.
Love Letters To Donors
Donors do appreciate recognition and receiving letters or calls from organizations that they give back to helps them to feel more connected to both the organization and the cause. What better time to show love and appreciation for donors than Valentine's Day? Send out special love letters, either via snail mail or email, both thanking donors and explaining your current efforts to better your community. You may receive a boost in donations.
Bake Sale
A classic and timeless fundraising avenue but with a Valentine's theme! Red, pink, hearts and all things love mixed with cookies, chocolate, brownies and candy. I'm hungry just thinking about it. Everyone is looking for something to get their sweetheart on Valentine's Day so aim to give them an option that kills two birds with one stone: a gift for their loved one and a donation to a good cause. Create custom labels that make your cause clear and get to baking!
Speed Dating Event
Appealing to all the singles on Valentine's Day not only gives them a way to celebrate but also allows them to direct their feelings of love towards your organization and the subsequent cause behind it. Hold a little speed dating event and use the ticket costs to fund your cause. This event can even be paired with the bake sale idea or any other in-event items that can be sold (think custom greeting cards, handmade gifts, etc.).
Candy Grams At Schools
Partner with a local school and put out a campaign out that allows parents or loved ones to send their children candy grams at school. The school can select members of student council or an appropriate club/group to hand out the candy grams for a sweet surprise.
Galentine's Day Party
As much as Valentine's Day is about spreading love, let's not forget about Galentine's Day (February 13th). Many ladies will be looking for a way to celebrate without significant others and hosting a Galentine's themed event that ALSO funds a good cause is something that would be a hard to pass up. Who doesn't want to attend a party where you can have fun with your girlfriends and help animals shelters at the same time (or insert your cause here)?
Endless Possibilities
This is just the tip of the iceberg when it comes to fundraising ideas for Valentine's Day. So, get your creativity flowing and get out there to raise money for your organization!!