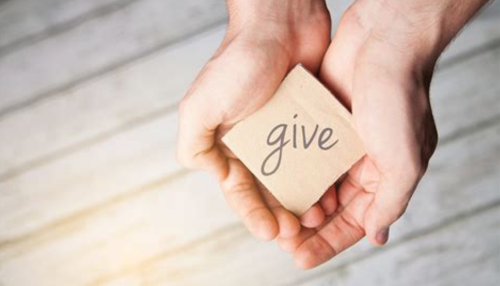 The Holiday season provides us with an opportunity to slow down, spend time with our loved ones and reflect on all of the reasons to be thankful. It also provides us the opportunity to give back to those who may be less fortunate than we are. If you have some time or would like to make the time this Holiday season to give back, here are some ideas for you!
• Run for a Cause
You can kill two birds with one stone this Holiday season by running for a cause. There are Holiday marathons and races all around the country that you can participate in, many of which provide the opportunity to raise money for a good cause. The calorie burn to help offset all the Holiday eating is an added bonus.
• Visit a Nursing Home
There are residents in nursing homes who don't have family to come visit them during the Holidays. One of the greatest gifts you can give is your time. Spending time with these residents would help to provide companionship during a season where it is of the utmost importance.
• Give Presents
For many kids, the Holiday season comes with gifts in the form of a delivery from Santa Claus or a series of Chanukah presents. This is unfortunately not the case for all children. There are families in need, foster children and children who have parents in prison. Angel Tree is an organization that helps to provide gifts to these children whose parents are absent. One Simple Wish and SantaCAN are organizations that allow you to connect with children in the foster care system and find out what gifts they're asking for.
https://www.prisonfellowship.org
https://www.onesimplewish.org
• Make Blankets
Donating money to an organization is always helpful but may feel less personal. Alternatively, you can choose to use your own hands to make blankets for needy children. The organization Project Linus can help you to facilitate this donation. Named after the Peanuts character, this organization was founded to help underprivileged children find a sense of warmth and security through gifts of handmade blankets.
https://www.projectlinus.org
• Help Serve Meals
Volunteer work is an excellent opportunity to give back. Volunteering to serve meals to the homeless and underprivileged during a time when most are enjoying holiday meals with their families, provides these people with an opportunity to receive the gift of a kind gesture. Look for a food bank near you and inquire about volunteer opportunities and scheduling.